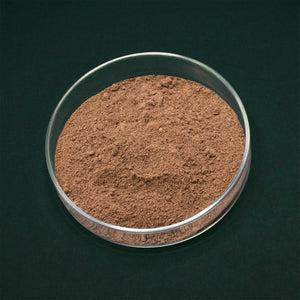 H²Detox
A healthy body and mind, starts from within - Boost Your Immunity today!
H2Detox provides a unique happy and healthy combination of carefully selected superfoods which are 100% natural, with no additives, to give you a single nutritional serving that tastes great!
The individual sachets are perfect for an on-the-go lifestyle: 
   +  it fits in your handbag
   +  only add water
   +  great taste
   +  you can easily enjoy it at work 
   +  take it with you on your business travels or holidays

So you can stay balanced, healthy and energized without a fuss.
H2Detox is designed to nurture your body by processing and eliminating toxins re-energizing your gut and immune system; and leaving you feeling rejuvenated.
                  +++ Available as a Vegan and non-Vegan option!

+ H2Detox Blessings
+ Detoxification
Helps the body's natural cleansing process through the
assistance of key vitamins, minerals, essential fatty acids,
antioxidants, phytonutrients, fiber and glutathions that are
unique to H2Detox  +
+ Healthy Immune System
High content of chlorophyll, vitamins, antioxidants, nitrate and
betalains help to ensure your body gets what it needs to help
strengthen its immune system and fight inflammation  +   ++
+ Energy Boost
The removal of impurities and toxins through detoxification will
lift your body instantly from a sluggish slumber mode to a jump-
for-joy vitality
+ Happy Gut
The dietary fiber and unique minerals help to wake-up your
digestion, remove impurities and keep your gut balanced and
healthy  +
+ Healthy hair, skin and nails
Regular consumption of H2Detox assists hair growth, strengthens hair follicles
    which prevents hair loss – giving you healthy & happy hair!
    Not to mention it promotes nail growth and strength plus healthy and glowing skin.
+ 100% natural and biological ingredients
Ingredients
Wheatgrass powder, Beetroot powder, Honey powder, Ginger powder
How to enjoy
Add the daily sachet serving every morning to 60 - 125ml of cold water, stir, and enjoy. Alternatively, add it to your daily smoothie, fruit juice or yoghurt. Consume immediately and preferably on an empty stomach.
How to Buy
H2Detox week box:7 individual sachets to be enjoyed every morning to kickstart your body into detox mode! This is an ideal starter kit.
H2Detox month box:28 individual sachets to be enjoyed every morning. 
Recommended by Happy Healthy You+ to obtain the ultimate detox results.
What is Important
It is recommended, not to exceed the daily dosage. Not recommended for young children, keep out of reach. Natural supplements compliment, and is not a replacement for a balanced diet or healthy lifestyle.

If you are pregnant, breastfeeding, taking any medication or under medical supervision, please consult a medical practitioner before taking this supplement as this product may not be suitable for you.
How to Store
Store in a cool dry place, away from direct sunlight. Keep out of reach of children.
Nutritional info (per 8g single serving)
| | | |
| --- | --- | --- |
| | Non-Vegan | Vegan |
| Energy (kcal) | 25.35 | 23.84 |
| Energy (kJ) | 105.83 | 99.37 |
| Protein (g) | 1.21 | 1.53 |
| Carbohydrates (g) | 4.05 | 3.00 |
| of which sugar (g) | 3.22 | 2.82 |
| Fiber (g) | 1.49 | 1.90 |
| Salt (g) | 0.04 | 0.04 |
| Vitamins & Minerals | | |
| Vitamins C (mg) | 10.96 | 16.44 |
| Folic Acid (ug) | 20 | 30 |
| Chromium (ug) | 4.2 | 6.3 |
| Potassium (mg) | 94.50 | 100.8 |
| Other | | |
| Chlorophyll (mg) | 18 | 27.21 |

Allergen advice
If you suffer from food allergies, please consult the product description and consult your doctor before use. 
Disclaimer
Please see full disclaimer.
+