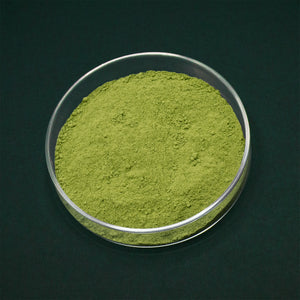 H²Pet
A healthy pet, is a happy pet

 - Boost Your Pet's Immunity today!
H2Pet provides a unique happy and healthy combination of carefully selected superfoods which are 100% natural, with no additives, to give your Pet a single nutritional serving that tastes great!
H2Pet is designed to help nurture your Pet's overall health, aiding digestion and the immune system. 
The individual sachets are perfect to incorporate into your Pet's feeding schedule for that extra boost your pet needs and help them to stay healthy and energized.
H2Pet Blessings
+Detoxification
   Helps your Pet's body's natural process through the assistance of
   key vitamins, minerals, essential fatty acids, antioxidants,
   phytonutrients, fiber and glutathions that are unique to H2Pet.
+ Healthy Immune System
   High content of chlorophyll, vitamins and antioxidants help to
   ensure your Pet's body gets what it needs to help strengthen its
   immune system and fight inflammation.
+Energy Boost
   The removal of impurities and toxins will help your Pet's body
   move from a sluggish slumber to jumping for joy in no time.
+Happy Gut
   The dietary fiber and unique minerals help to wake-up your Pet's
   digestion, remove impurities and keep their gut balanced and
   healthy.
+Other potential benefits:
   Including Fresher Breath and Body odour control
+100% natural and biological ingredients 

Ingredients:
Wheatgrass powder, Beef powder
How to Enjoy
Add the daily sachet serving to your pet's dry food in the morning, add 60ml - 200ml cold water, stir and let your pet enjoy. For smaller dog breeds (below 10kg), start the first 7-14 days with half the daily dosage, and increase to the full sachet dose afterwards. For cats, start the first 30 days with half the daily dosage and increase to the full sachet afterwards.
How to Buy
H2Pet week box: 7 individual sachets to be enjoyed every morning to kickstart your pet's body into health mode! This is an ideal starter kit.
H2Pet month box: 28 individual sachets to be enjoyed every morning. Recommended by Happy Healthy You+ to obtain the ultimate health results for your Pet.
What is Important
Recommended: Do not exceed daily dosage. Not recommended for pets under 7 months. Natural supplements are not a replacement for a balanced diet or healthy lifestyle for your pet.

Please consult your veterinarian if your pet has any current medical conditions, is under veterinarian care, or taking prescribed medication before giving this supplement as this product may not be suitable for your pet.
How to Store
Store in a cool dry place, away from direct sunlight. Keep out of reach of children
Nutritional info (per 12g single serving)
+ Energy (kcal): 38.09
+ Energy (kJ): 159.30
+ Protein (g): 3.43
+ Carbohydrates (g): 0.10 of which sugar (g): 0
+ Fiber (g): 0.87
+ Fat (g): 2.22 of which saturated (g): 0.91
+Salt (g): 0.18

Allergen advice
Please see IMPORTANT information, and consult with your veterinarian if you have any concerns regarding allergies of your pet.
Disclaimer
Please see full disclaimer.
+